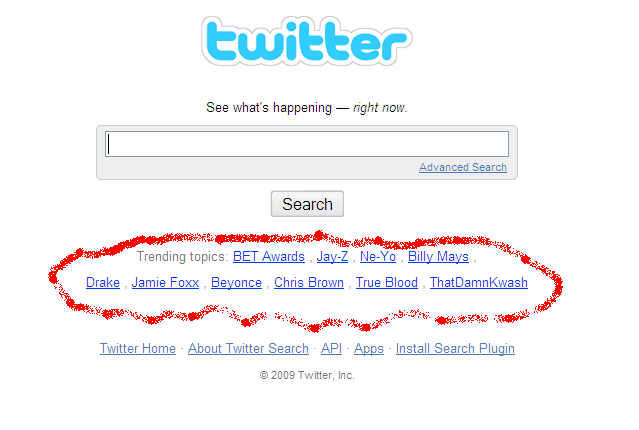 It looks like Twitter's current trending topics have some people on the alert and a bit apprehensive.

Check out this tweet. What's ridiculous is Foolish Julie here isn't alone by any stretch. It shows a complete disconnect with how Michael's death has impacted the black community. I don't watch the BET Awards and only did so because they said it was going to be a MJ tribute. Therefore, guess what? There was a huge number of people watching the show and and we talked about it as it happened.

But riddle me this? Even without that, why is it even an issue that black topics trend on the night of a major black awards show? I guess black folks aren't supposed to actually use the Internet.

Sorry, I have to just say it. These people are just stupid.

The USA is now post-racial? Yeah, okay.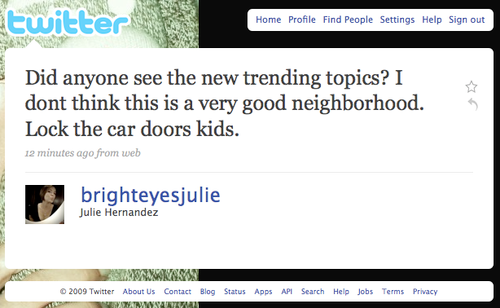 Are they serious?
Well, thank goodness for screen shots and blogs. Because, yes, morons there are black people on Twitter.
Say it isn't so!!!
Posted via web from Regina's posterous
Sphere: Related Content