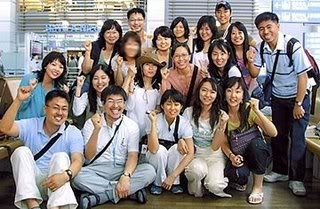 Update 3 (September 1, 2007 @10:31pm): Choson Ilbo: Hostage Drama Ends With Release of Last 7 Koreans and CNN: Released South Korean hostages apologize for 'causing trouble'

Update 2 (August 29, 2007 @9:04pm) from CNN.com: Eight South Korean hostage freed

Update 1 (August 29, 2007 @ 7:20pm) from CNN.com: Taliban frees 3 South Korean hostages

----------------------------------------

This story is still developing and I read the headlines saying a deal had been made this afternoon. The Korean papers didn't give a lot of detail. However, this CNN blurb doesn't give a lot either.

Sohn Jie-ae is on CNN International reporting on it, so for those who still don't know, it looks like the remaining hostages will be freed soon. That's good news, so it's worth blogging.




Taliban to release Korean hostages

Story Highlights

Taliban agrees to release 19 South Korean hostages held in Afghanistan

Two male hostages killed, two female hostages released by the Taliban

Christian aid group was abducted in Ghazni province on July 19



SEOUL, South Korea (CNN) -- South Korean negotiators in Afghanistan have reached a deal with Taliban militants holding 19 South Korean Christian aid workers for over a month, a presidential spokesman in Seoul said Tuesday.

Seoul welcomes the deal, but the spokesman cautioned that many details must still be worked out and the aid workers will not be released immediately.

Under the terms of the agreement, South Korea agreed to stick by its previous decision to withdraw its 200 non-combat troops from Afghanistan, which work mostly in an engineering and medical capacity.

In addition, Seoul will halt all Christian missionary work in Afghanistan.

The spokesman said there was no agreement to pay the captors, nor was there any mention of releasing Taliban prisoners -- a major demand of the kidnappers.

Twenty-three hostages, all church volunteers, were seized July 19 by the Taliban militant group while they were traveling on a bus in Afghanistan. Two were executed and two others were freed, leaving 19 still in captivity.

Here is another article from the Voice of America website:




Taleban Agrees to Release 19 South Korean Hostages

Taleban representatives say they have agreed to release 19 South Korean hostages held captive in Afghanistan for more than a month.

A South Korean presidential spokesman has confirmed that a deal for the release has been reached.

The announcement came Tuesday, after the Taleban and South Korean officials held a new round of talks on the fate of the hostages.

Face-to-face talks between South Korean officials and Taleban militants had broken down after the kidnappers released two female hostages earlier this month in what they called a gesture of goodwill.

The militants earlier executed two male hostages and had threatened to kill the rest if the Afghan government did not release Taleban prisoners.

Kabul rejected a prisoner swap.

Taleban militants abducted the 23 South Koreans as they traveled by bus to southern Afghanistan to do charity work on behalf of their Christian church.


Sphere: Related Content