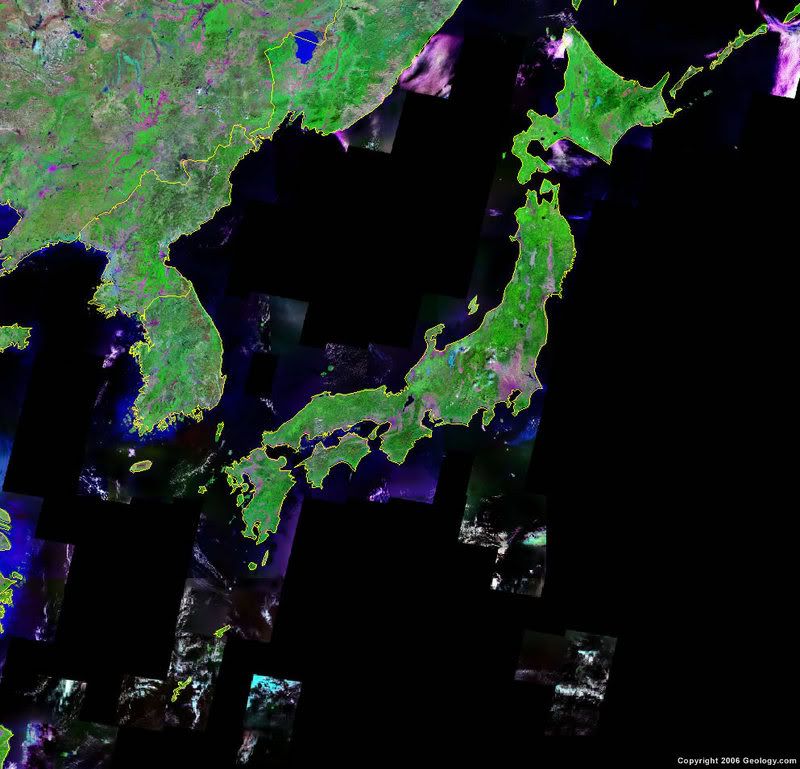 Now in Seoul it's been raining non-stop. Yes, it's rainy season, but this is uncommon.

Here are a couple of stories that are definitely news worthy but also point to the uncommon weather in this region. I wouldn't argue that they're scientific by any stretch. However, I feel, they both point to global warming being real.

Take for what it's worth. It's just my two cents.

13 dead as Japan endures hottest ever day
The temperature hit a record high in Japan on Thursday, with the extreme summer heat killing at least 13 people across the nation this week, officials said.

The mercury shot up to a record 40.9 degrees Celsius (106 degrees Fahrenheit) in Tajimi city in the central prefecture of Gifu on Thursday afternoon, according to the weather agency.

The reading eclipsed the previous highest temperature recorded in Japan of 40.8 degrees set in northern Yamagata prefecture in 1933.

Five people have been killed since Tuesday in Saitama prefecture just north of Tokyo, officials said.

"Many of the victims are elderly people. They are hard hit by this heat wave as they are not so physically strong to begin with," local disaster-prevention official Toshihiko Yamasaki said.

In one of the latest deaths, an 88-year-old man was found unconscious in his bed Thursday morning and rushed to a hospital where he died, Yamasaki said.

"He had a heart illness but heat stroke is suspected to have caused the death," he said.

Two other people, aged 78 and 59, were also confirmed dead Thursday in Saitama in addition to deaths of a 92-year-old and a 80-year-old on Tuesday.

In Gunma prefecture, also north of Tokyo, at least five people have been killed since Wednesday.

A 93-year-old man died in northern Akita prefecture Monday and a 13-year-old boy died Thursday, two days after he collapsed practicing basketball at a school gymnasium in Tokyo.

Also in Tokyo, an 87-year-old woman died on Sunday after being found unconscious in her room.

Hundreds of people have also been sent to hospital due to heat-related illnesses and injuries.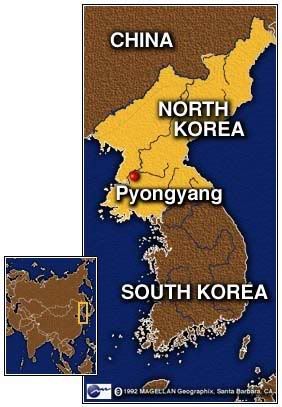 North Korea Opens Up Over Flooding
Pyongyang, the world's most reclusive capital, prefers to keep the outside world in the dark about the country's misfortunes. It's part and parcel of North Korean founder Kim Il Sung's ideology of juche, or self-reliance, that has helped keep the country isolated from the outside world for much of the past 50 years. But this rainy season, North Korea has thrown the international community a curveball, announcing it had been hit extremely hard by floods after a solid week of torrential rains, and that it desperately needed assistance from the outside world.

It isn't the first time North Korea has gone cap in hand to international aid groups for relief. In 2006, when torrential rains in July left hundreds if not thousands dead, Pyongyang officials appealed to Seoul for aid that was subsequently held up following the North's nuclear test in October.

But this week's request was different. For starters, Pyongyang has reacted quickly to the latest disaster, requesting help while the waters are still high — rather than keeping silent as long as possible, as it has done in the past. After last year's floods, for example, government ministries waited nearly a month before they sought help from the outside world. "It's remarkable," says Paul Risley, a spokesperson for the World Food Program, of the change in attitude.

Unlike in past floods, North Korea has not tried to veil the extent of the damage. Television footage from the North showed citizens in Pyongyang wadding in knee- and waist-deep waters along the capital's grand boulevards — an extraordinary concession of weakness to the outside world. Government officials invited foreign diplomats in Pyongyang to venture out to the countryside to view first-hand the devastation wrought by the relentless rains. "This is definitely rare," says Professor Ryoo Kihl Jae, at the University of North Korean Studies in Seoul. On Tuesday, the North's official Korean Central News Agency reported that hundreds were dead or missing, 30,000 homes had been destroyed and more than a tenth of the country's farmland inundated. The agency said at least 800 public buildings and 540 bridges were also destroyed.

So what's with Pyongyang's new upfront approach? Some analysts say that the country is starting to realize that secrecy may not always be the best option. "North Korea is learning the best way of winning support from the outside is to be candid and open," says Professor Moon Chung In, a Professor of comparative politics at Yonsei University. Pyongyang could be trying to be more straightforward, encouraged by the current thaw in relations with its neighbors and the international community. North Korea recently allowed United Nations inspectors to verify it had shut down its nuclear reactor at Yongbyon, and continues to take part in six-party talks aimed at the denuclearization of the Korean peninsula. South Korean President Roh Moo Hyun, meanwhile, will be driving up to Pyongyang, the North Korean capital, for a three- day summit with Dear Leader Kim Jong Il at the end of this month.

It probably helps, too, that the North Koreans are likely in serious trouble. The hermit state's ability to feed its own people is limited at the best of times; even before the flooding, it carried a food deficit approaching a million tons of cereal. The destruction of vast swathes of farmland only worsens the situation, and has sparked fears of looming famine.

Finally, there's the cynical view: that Dear Leader Kim Jong Il is desperate for aid and savvy enough to understand that showing his cards — for now — is the best way to get it. It is still far too early to know how much international aid will flow into the stricken North. But donors will be apt to dig deeper if Kim Jong Il appears to be reading from the same page.

CNN.com: Scorching U.S. heat in 2006 blamed on humans
Sphere: Related Content