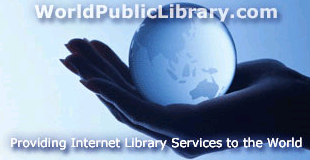 Update: August 10, 2007 @ 8:46pm

August 4th has come and gone as have the freebie ebook downloads.

These aren't quite the same as it's not free ebook downloads but they're good ways to read literature online.

I didn't post them because I wanted you all to run off to download as many ebooks as you could before the cut us all off ;-)


I also got an email from someone with this site. I checked it out and it's similar to Bibliomania as you can access classics online.
---------------------------------
Oh man! How did I miss this!
The World Public Library Association has a download Free E-books from
July 4th until August 4th
.
Sheesh. It's August 4th here already, so I've got a lot of downloading to do.
Here is the link:
World Public Library Association
K, bye...
Sphere: Related Content