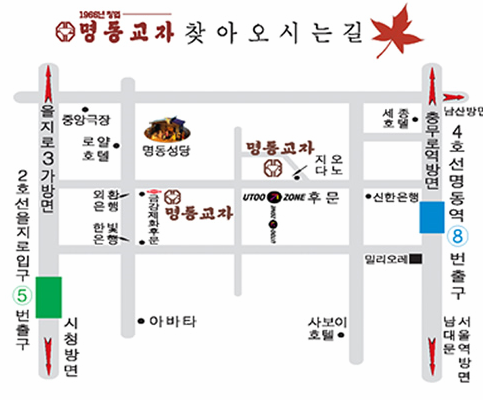 Okay, y'all know I have Graves' Disease. My medication got tweeked about a week ago, but it takes a two or three weeks for it to level out. What that means is I've got insomnia right now, and I won't be sleeping 'cause I just can't.

So what do you do when your your thyroid is pumping enough hormones into you to power a kindergarten class? You blog!

After work I headed to one of my favorite parts of Seoul: Myeongdong.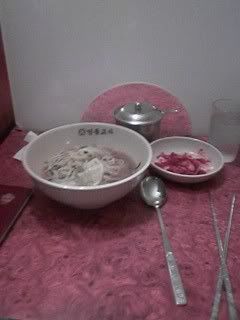 I went there for dinner. One of my favorite Korean dishes is 갈국수 (kal kuk su), Korean noodles. There is this great restaurant in the area named: 명동교자 (Myeongdong Kyo Ja). They serve great 갈국수 along with incredibly fresh 김치 (kimchee). I won't get into the various of kimchee because I just don't know enough to explain it all, but the kind served at any restaurant that specializes in 갈국수 is the tastiest to me.

Here is a shot of my bowl of 갈국수 with 김치. What's great is they walk around to refill your 김치 because it's THAT tasty.

After dinner the plan was to head to The Coffee Bean and Tea Leaf and study Korean. I eventually made it, but not before I spent an hour buying a new cell phone. That's funny as my intent was just to pay my bill. However, I also had to change some of my account details and they let me know that I had 100,000 won worth of credit towards a new phone. Plus, as I blogged before, it was time to trade in my phone, so I did it.

I'm pretty loyal to the Cyon brand because the first Cyon phone I had I dropped continuously. That was pre Graves' Disease diagnosis, and I'd never been so clumsy. My Cyon phone NEVER stopped working even though the body did get a few scratches and some bad cracks. The phone I got after that was a Cyon and the new one is too. The model is the LG LB-2800.

Here are some of the features:

TV
music
BankOn Service card slot - you can bank from you phone
pretty high speed Internet
a high resolution camera and video recorder
Korean-English/English-Korean dictionary
currency converter
dual clock (I've got both Seoul and L.A. time showing)
Seoul subway map
SMS text messaging and
tons of other stuff I'll probably never use

It's just a damn cute phone! They gave me a cute clear cover, but I ran out and bought a blinged out cover after I had my coffee and biscotti.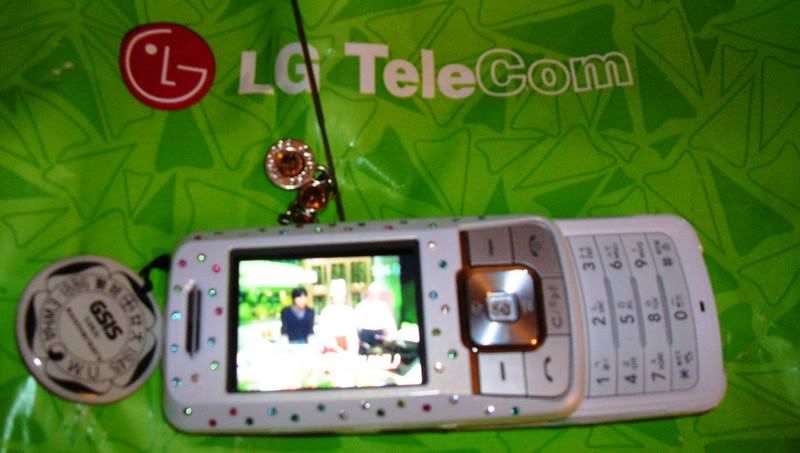 Here it is with the TV tuned to a cooking show.
Sphere: Related Content