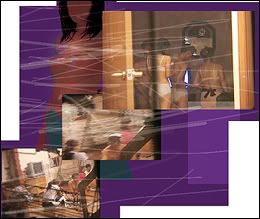 The title of this article is interesting:
Drug and Sex Party Organizer Busted.

It makes it sound like it's just going to talk about swinger parties. Look, I came to Korea after living in San Francisco for years, so I'm not naive by any stretch.

The article is talking about those sorts of parties but the story is also about high priced prostitution. Basically, the person arrested would offer one million won (US$1=W910) to women to take drugs and have sex with him.

However, prostitution isn't mentioned at all. Why not? If the price is near $1,000 it's too steep of a price to be called that? I'm curious.

Drug and Sex Party Organizer Busted

In October last year, a 38-year-old office worker identified as Kim posted a message on a website looking for a one-night stand for W1 million won (US$1=W910).

A 24-year-old nurse named Kim and a 22-year-old aspiring writer named Jang answered Kim's message. The women took amphetamines and had sex with Kim at a motel in Seoul and were paid W1 million each.

On Sunday, the Seoul Prosecutors' Office said it arrested the office worker and 41 women who joined him in drug-fueled sex parties that he arranged on the Internet.

Among the arrested were women who took part in "swapping" sessions, in which they and their boyfriends and lovers had sex with other partners, prosecutors allege.
Kim's sexual partners also included two college-age siblings, prosecutors said. Most of the partners were women in their 20s and included college students, office workers, private English teachers, nurses and dancers.
Sphere: Related Content