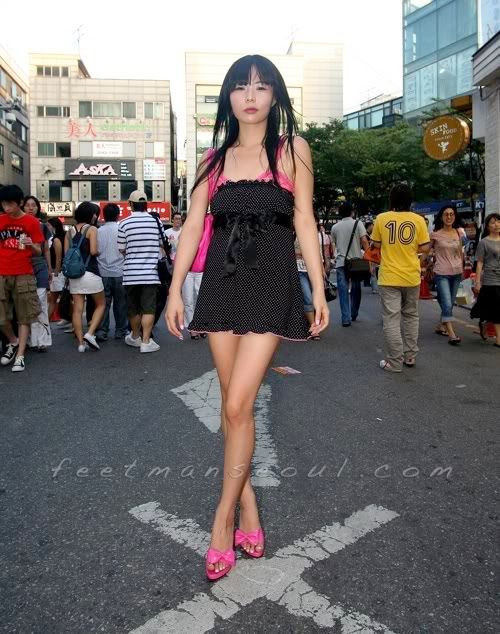 Okay, I'm writing a post about Paris Hilton's visit to Korea for my
other blog
when I had the misfortune of reading this crap.
Why Are Paris And Beyonce In South Korea?
By: Harjeet Mander on Thursday 08th Nov 2007

Paris Hilton and Beyonce Knowles are both in South Korea, but what are they doing there together?

According to reports the heiress is in the country to film an advert for sportswear brand Fila.

Her schedule is jam packed with autograph sessions and TV appearances, before she presumably jets off the save the elephants in India? Her words not ours.

As for bootylicious Beyonce, well she's hit the far east to play two shows on Friday and Saturday at the Olympic Gym in Seoul. Will she adhere to their strict dress code? We hope not.

To see photos of Paris and Beyonce sipping cocktails touching down in South Korea click here
This is my thing, Harjeet, either you've NEVER been to South Korea or you haven't been to South Korea in the last 10 years.
It's common knowledge that young and fashionable Korean women will run around in mini-skirts in the freezing cold just for the sake of looking good. If anything, there is an unspoken dress code of suffering for the sake of fashion or for the sake of looking good. The one time I matched my girls, wore heels and ran around Seoul, my feet were in hell for the next few days after that silly decision.
So let me ask, what dress code are you talking about Harjeet? Actually, let me be more specific, which damn Asian country are you talking about? They're most definitely NOT all the same.
Just in case you question my knowledge, here are some links:
김소연의 드레스 - 뭐가 야하냐?
Street Styles: Sporty + Sexy = Spexy?
The Hanbok Minidress!
Harjeet, do your research before writing such stupidity or else be ready to get clowned.
Okay, enough said and off to finish that blog on Paris.
Sphere: Related Content