It had to happen eventually. I mean I'm was born and raised in L.A. and it's took me some effort to finally get away. I didn't escape until after university. However, almost everyone else is drawn to Tinsel Town and the celebrities, glamour, status and great weather that goes with it. I went to Hollywood High and UCLA. I've met inane celebrities and entertainment types with a lot of self-importance, but not much to say that's really interesting. There are some good souls in L.A, but I was over it as a teenager.

Now the word on the street in Korea is that HUBO is going Hollywood. HUBO for those of you who don't know about this great South Korean celebrity is a robot that was created by Professor 오 준 호, Oh Jun-ho, at the Korea Advanced Institute of Science and Technology or KAIST as we all know it here.

HUBO shot to fame last year when it greeted world leaders at the Asia Pacific Economic Cooperation forum (APEC) which was held last year in the city of Busan. HUBO has been up to a lot since then.

Now the story from the Korea Times, Hubo to Appear in Music Video, is that HUBO is off to NYC, the Big Apple, to shoot a video for Kanye West's production company Getting Out Our Dreams Pictures. The company will produce a music video for a male trio named Sara. In it HUBO will be featured in a street scene where it is searching for a loved one. Doesn't that just tug at your heartstrings? According to the Korea Times, HUBO and West will also be featured together in either that or another scene.

I think it's very cool as it's great publicity for KAIST, HUBO, Professor Oh and, of course, South Korea. However, if the next time I travel down to 대전, Daejeon, and I see HUBO rolling in a tricked out Mercedes-Benz surrounded by groupies and assistants, I'll know it's all Hollywood's fault.

More stories:
South Korea robot to work for Kanye West

----------------------
Update: Pics of HUBO Hanging Out in the KAIST Lab

My friend, Yeongju, who is working for a news agency now is the one who tipped me off about the HUBO story.

She went to KAIST to do a piece on HUBO and I got some pictures from her today. So here are some exclusive HUBO shots in the KAIST lab.

Thanks Yeongju!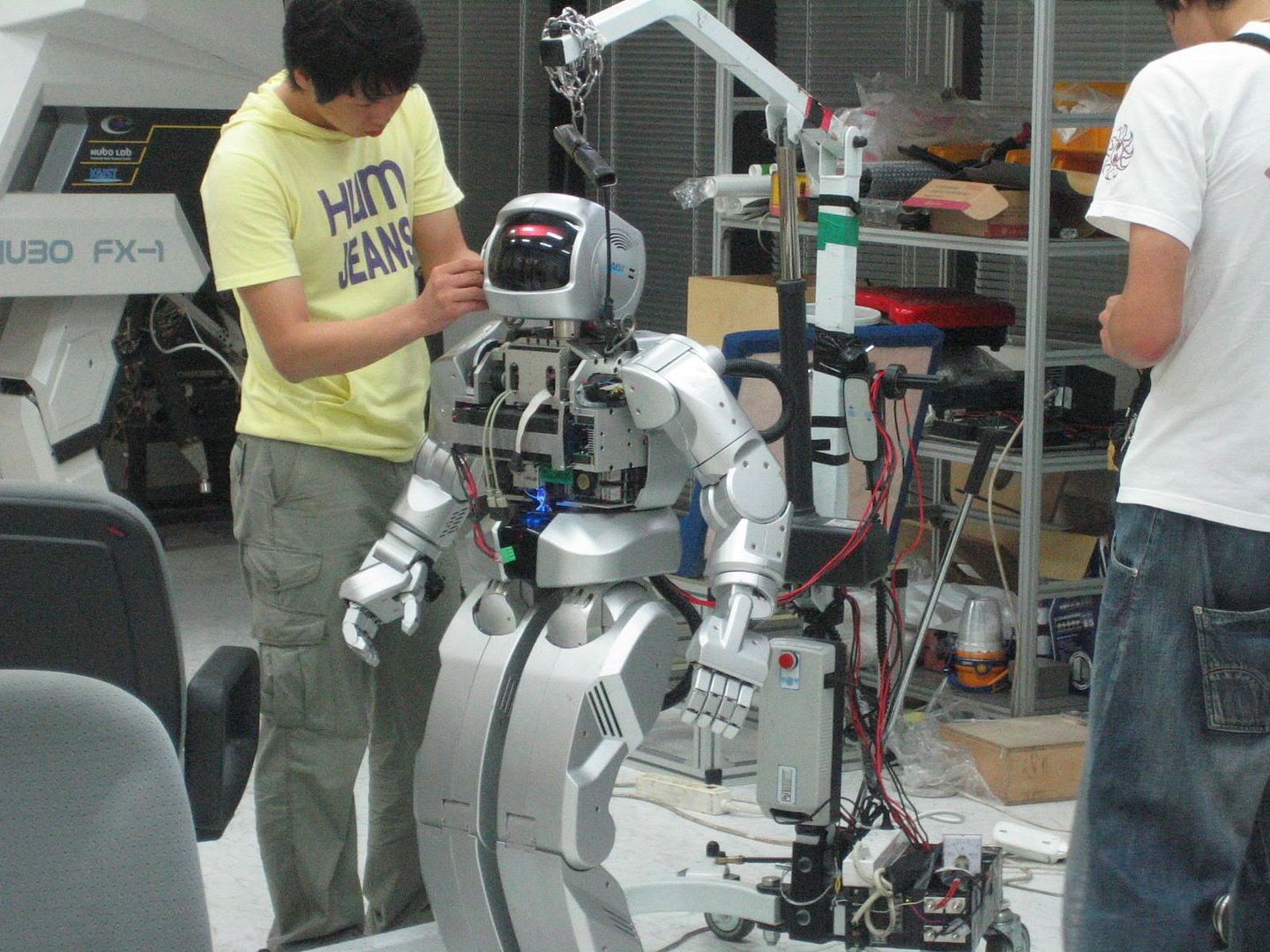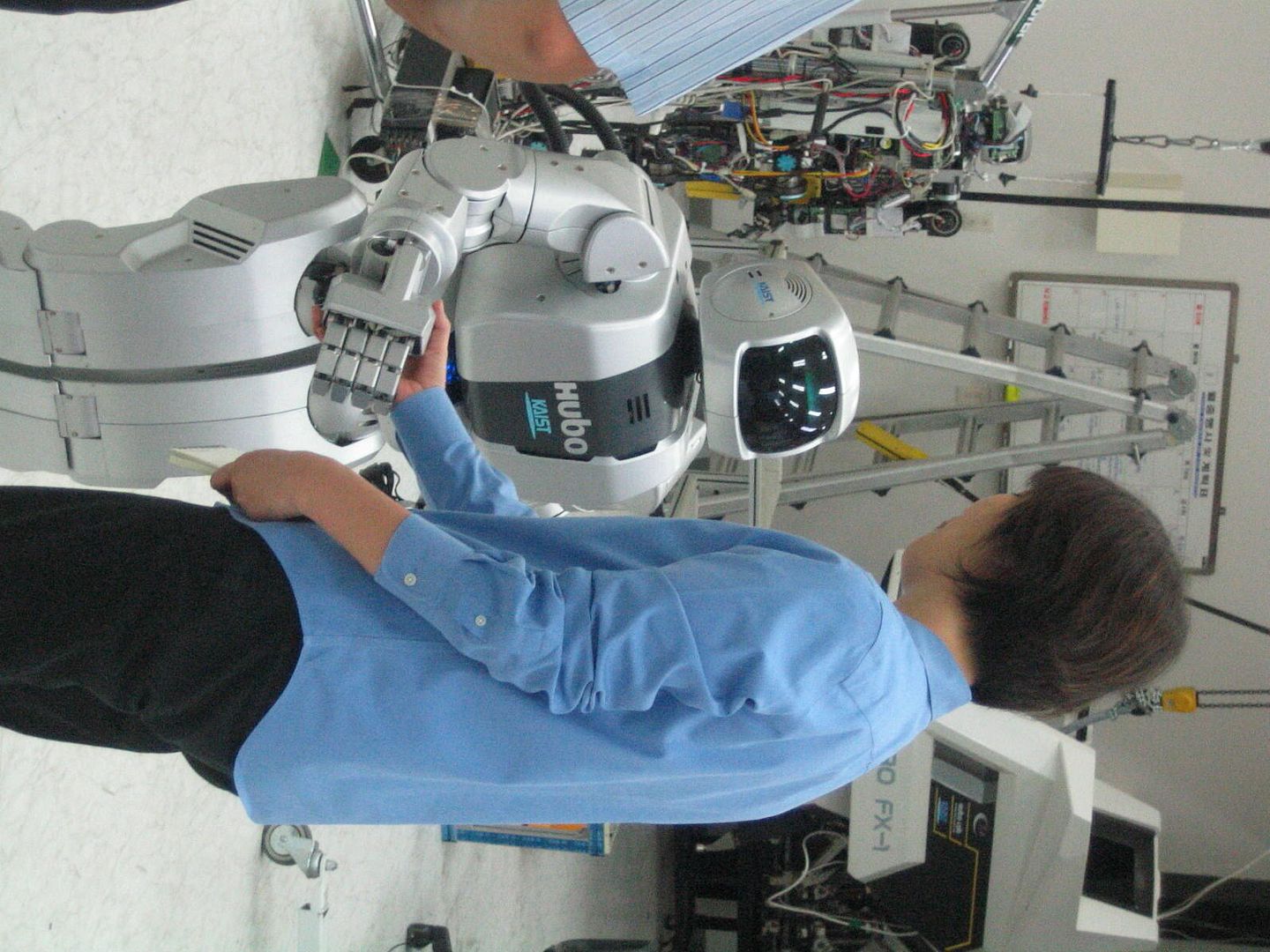 Sphere: Related Content