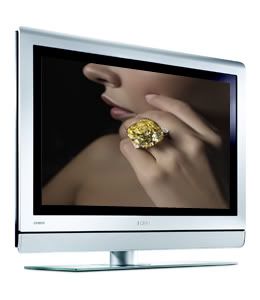 I know I don't speak for all women, but I think I might have an insight on what a lot of women my age think.

Marilyn Monroe sang about diamonds being a girl's best friend, but I'd rather get some choice techie gadgets. According to recent news reports a lot of women agree with me.


The study shows that a full 79 per cent of the female market is interested in and using technology, breaking the myth that the only women interested in technology are urban trendsetters.
I was a daddy's girl and was always by his side when he was doing handiwork around the house. I'm by no means a computer technician, but when something goes wrong, more often than not, I can figure it out on my own. I can also set up my own stereos, TVs and audio/video equipment. I've moved often enough that I have done it a few times. It seems that I'm not alone.
However, for me it's not an either/or proposition. I'd rather have a diamond
AND
a few high tech gifts too.
Sphere: Related Content