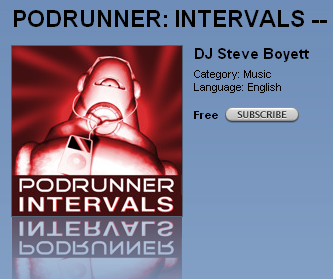 Yeah, I'm late. It's Monday morning. I just gotta say "fashion week and Cirque du Soleil". I'm busy y'all.

Okay, here they are.

Slate's Political Gabfest is back to form: The Joe the Plumber Gabfest. Yeah! They talked about the last debate and ended with a discussion of the article Why I Blog written by Andrew Sullivan.

Here is a fun one by Slate V: From the First to the Last Debate in Four Minutes.

For you exercisers, I found a good stash of exercise music with the Podrunner podcasts. They have both regular and interval podcasts to keep your heart rate up. Now there is a licensing issue with them right now, so get what you like because, unfortunately, they might not be around for much longer (and that sucks.)

In fact, as much as I just don't want to, I need to hop on my own exercise bike for a few minutes, so let me hit the "publish post" button.
Sphere: Related Content