Lucky me.

With it being midterm exam week at my job, I essentially have the week off from work. However, Sunday was my birthday and my department just HAD to get me a cake. Last week they asked me if it was possible to come to work this afternoon. It worked out because the Korean professors had to proctor this huge exam for the department. So I met them at 2:30pm and they presented me with a cake, sang Happy Birthday (Korean style) to me and that was that. Granted, it could have waited until next week, but really, would it kill me to just go? No, so I went.

I then went to my office to take care of stuff completely unconnected with my teaching job. Cirque du Soleil's Alegria opens in Seoul this Wednesday, October 15th at Jamshil Sports Complex. I'll be there later this week to interview a couple of their performers for my interview column for the Korea Herald.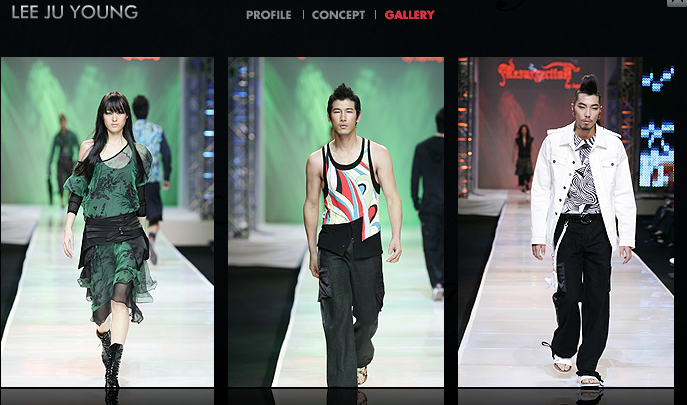 Then on Saturday, October 18th, Seoul Fashion Week starts. I've had a few people ask me about it. I think for the general public a one day ticket is only 7,000 won. The lines to get into shows are crazy long, so get there early and plan an attack plan for which collections you want to see. FeetManSeoul has put up something to help Seoul Fashion Week newbs out, so check it out: Wanna Go to Seoul Fashion Week?

Honestly, it sounds like both Saturday and Sunday are going to be very good. On Saturday the men's collections are up and, last time, the men's collection day was one of the best days by far. However, on Sunday, Lee Ju Young among others are showing their collections. Ju Young's show last time was pretty much one of the best. I have no doubt she'll live up to that this time too. Plus, she's just a pretty damn cool person, so check out her show if you'll be there. (previous mentions of Juyoung on this blog 1 and 2).

Also, FeetManSeoul has a great piece on the development of Korean fashion and his predicted "fashion wave": The History of Korean Fashion and the Coming "Fashion Wave". I think the fashion wave claim is jumping the gun a bit because Japanese fashion dominates the NE Asian fashion scene and they will for awhile. However, I think there are some great Korean designers who can challenge the best of the best. The FMS piece is a good primer. Check it out. It's really informative. I know I needed it (and I'll be using it because it will help me with an upcoming piece I'm writing for DeepGlamour.net).
Sphere: Related Content