It's been a busy two weeks, and I've been listening to quite a few podcasts. I've just not had the time to share them.

I won't reach back too far. However, I will say Rachel Maddow's show I love. I'm subscribed and download it religiously now. She's smart and funny. And an elitist like myself likes smart and funny analysis ;)

Slate V's election summaries are great:

Obama Win Causes Obsessive Supporters to Realize How Empty Their Lives Are
. It's cute. The zombie angle dims the point a bit, but it's still very funny.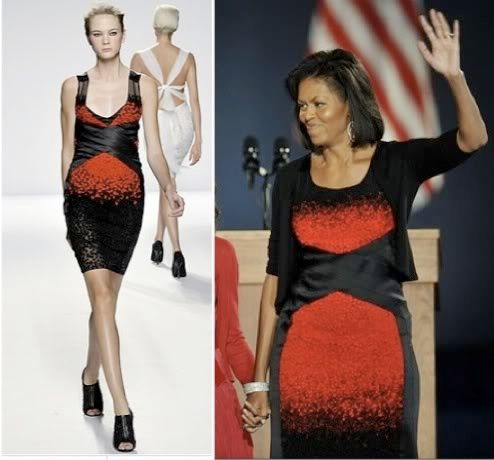 This timing is so.not.a.coincidence.
Narciso Rodriguez's NY Fashion Week Spring/Summer runway show
gets uploaded by the Fashion Network as a podcast after Michelle Obama wears one of his dresses the night her husband makes his historical acceptance speech.
Coincidence? Not... ;) BTW, I thought the dress was a fierce fashion choice. You haters can kiss it.
And here is one that has not a tinge of the political. Men.style.com:
Adam Yauch
- Beastie Boy turned director talks about his documentary, Gunnin' for that Number #1 Spot.
It's all video right now because I'm at home, and I've got my iPod plugged into my TV. I've not doubled back to listen to the audio podcasts yet.
More.later.maybe.
Sphere: Related Content