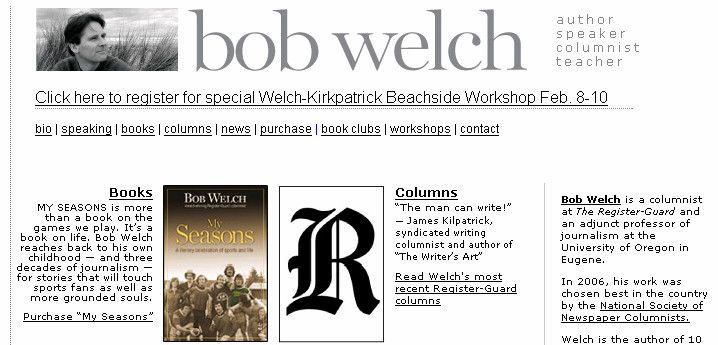 Another Peggy Seltzer and Gordon Sayre slap down by Bob Welch, who is a columnist for Eugene's Register-Guard and is an adjunct professor of journalism at the University of Oregon in Eugene.

If you've been following this you know that Peggy Seltzer was revealed to be a literary fraud and that essentially nothing in her Love and Consequences memoir is even close to the truth. Sayre, who was her professor in 2001, said this:
Every memoir or autobiography is an individual's fashioning of his or her life, directed toward that individual's conception of audience. The more intimate or psychological the events recounted — of childhood trauma, of addiction, of religious conversion, or even of racial identity — the more ludicrous it is for readers to insist upon documentary truth.
Huh? I think he forgot this wasn't a memoir at all. It was pure fiction. There was no recounting. I didn't happen.
Bob Welch points this out in a great op-ed piece for the same newspaper.
Authors don't have literary license to lie
But, with all due respect, to suggest, as Sayre does, that the end justifies the means seems a dangerous defense. Especially for someone whose job is to not only inspire students and share knowledge with them but, you'd hope, to make them appreciate the responsibility that goes along with the freedom to write. Or should.
And there it is.
Here is
my response
to Sayre's argument.
Thanks to the Galley Cat blog for talking about this:
Shutting Down the Peggy Seltzer Apologists
.
Sphere: Related Content