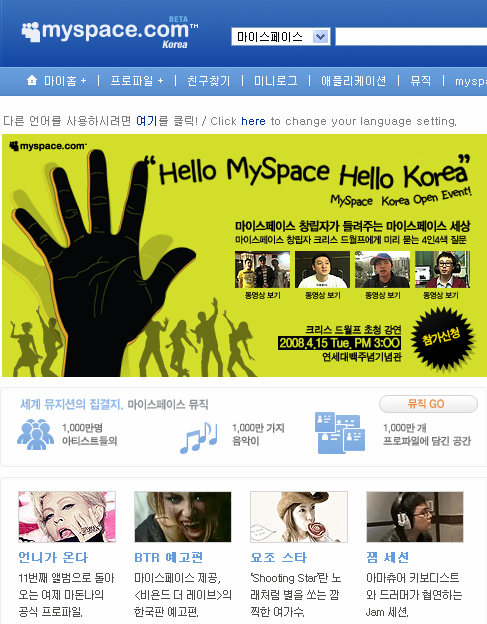 Last night I had a chance to go to the MySpace Korea launch party. It was held in Hongdae at the aA Design Museum. The space was nice.

The party was nice enough, but what was lacking for me was the reason why MySpace is here in Korea so late in the game.

I've got a MySpace US profile and I use it frequently. However, with social networks like CyWorld and search engines with user-generated content like Naver well established here in South Korea, I'm just wondering what MySpace has to offer in a market that is already pretty saturated.

Maybe those with more Web 2.0 knowledge can help me out: MySpace launches in Korea officially.

Good luck MySpace Korea.
Sphere: Related Content