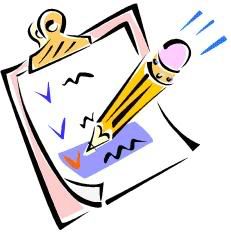 Start reading more articles on international politics and international society so I can start my thesis.
Study my languages. I'm a language dilettante at this point as I can merely babble short snippets in the languages I've studied. I'm ashamed as I could talk a marginally good game in German a long, long time ago.
Get off my 1) insulin dependent diabetic, 2)insulin pump wearing, 3) want to keep reducing my HbA1c level butt. And then place that butt on my exercise bike on a regular basis (and, yes, I used to be gym bunny, so I know the drill).
Think about something to write on this blog. I mean I do have a PDA with a mobile keyboard. (I grew out of laptops years ago. They're just too heavy.) I could go get coffee at a café somewhere and hope for the muse to strike.
Clean my apartment - no, really, I will.
Keep listening to good music. I've yet to find a better drug than a great song!
Keep laughing and keep smiling. I've been quite happy lately.
Sphere: Related Content